The Follow Product is for Temperture inspection /disinfection channel.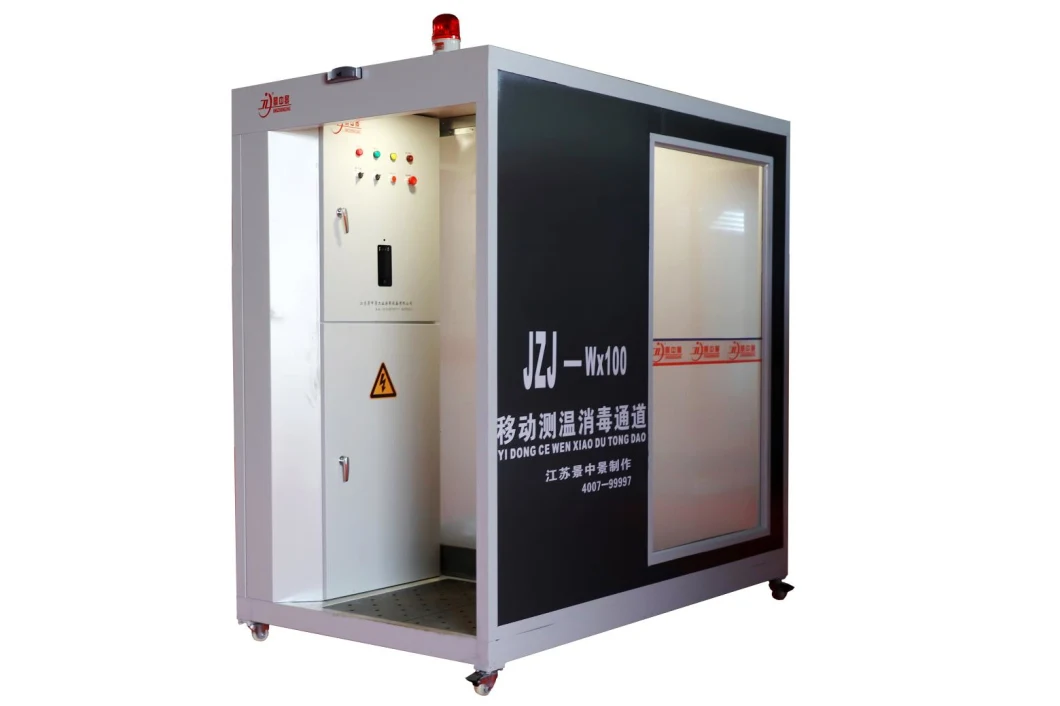 1
,
Fast Delivery: In 3-7Days after deposit
2
,
Serive
: Offer detail manual and on line service
3
,
Suitable for:
Hotel,supermark,factory
,
Residents
building,Office
building,ect
.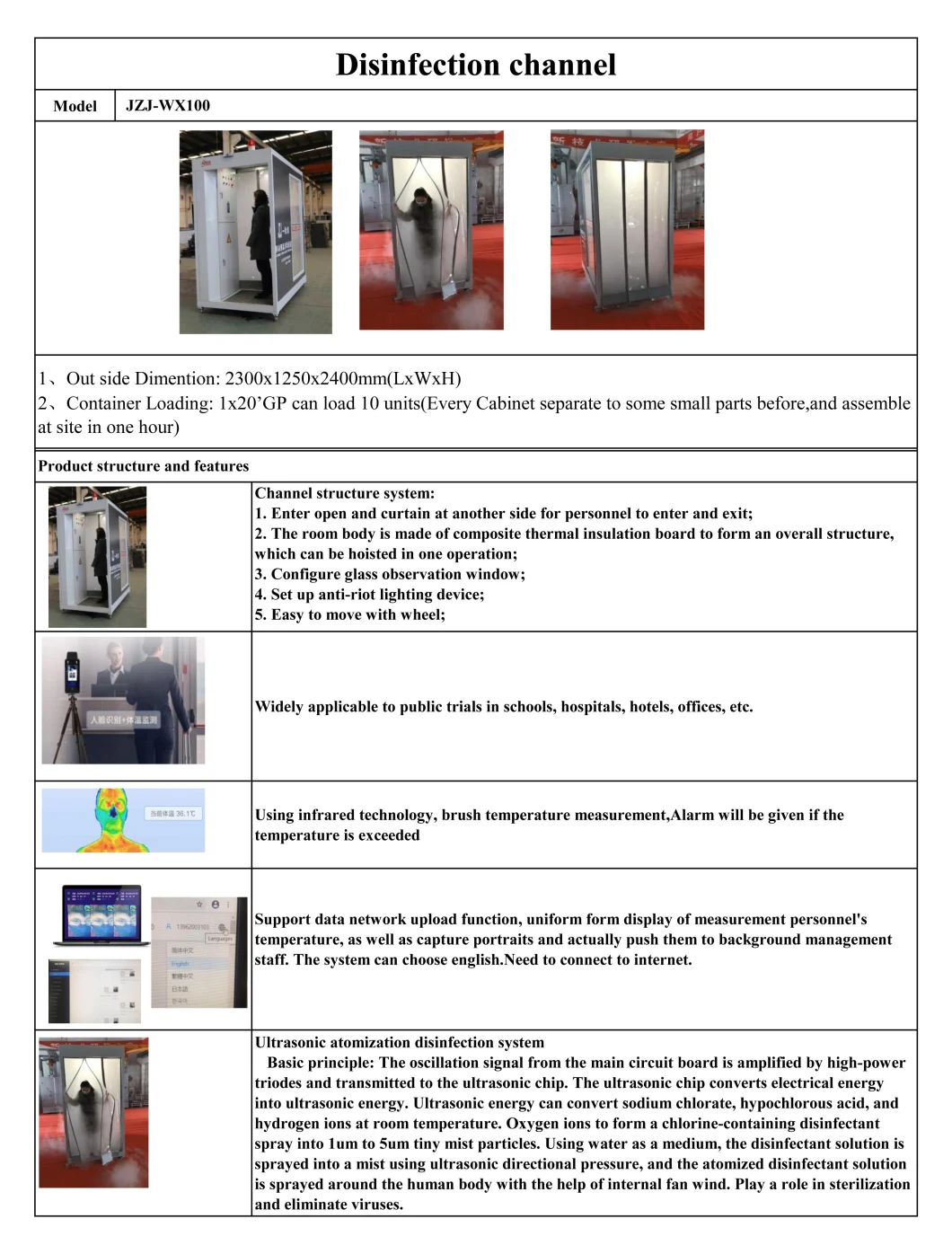 FAQ
Q1. What is the disinfectant solution used for disinfection?
A:
Depends on
your
local disinfectant
.Normally we use
Compound Quaternary Ammonium Salts
mix with water according the require rate.
Q2
.How long time for
one
people go throught the channel for temperature check and disinfection
?
A: Passage rate of disinfection :5-6 seconds/each person
Q3. Will the disinfection solution effect people
'
s heath and brother the cloth?
A: It would be no problem if you use the quality
disinfectant
and right rate mixing with water.
Q4. How to know out of disinfection(water)
A:Have alarm to remind if not enough water.
Q5: How long need to do the mainance?
A: Check the clean the filter with water every 4-6days.
Q6: Can connect to computer and keep the data?
A: Can show in computer if have ineternet and can keep the prince the data.
Q
7
. What is the weight of the product?
A:About 300kg/Set
Q8. What is the delivery time:
A: Depend the quantity you want?Normally 1-2weeks after the deposit.
Q9: How many units can load in container:
A: 1x20
'
GP container can load 10units. 1x40
'
HQ container can load 28 units.
Q10: How to
assemble
.
A: We offer assemble instruction drawing and radio.Can finish in 1 hour easily.
Q11 :
.
What can you tell me about warranty? Do you also provide spare parts?
A: One year warranty (excluding wearing parts)