Top Ranking China Industrial Robot Manufacturer Topstar Supply 6 Axis Robot R092-07-A

1. Robot Features:

High speed
High precision
High stability

Performance upgrade
Unique routing design
Fast, Precise and lightsome

Easy to install

2. Function:

The cycle time at load of 1KG is only 0.4s.
It can be installed in a dense working area or enclosed narrow space.
It's widely used in Assembly, Installation, Inserting, Fastening, Picking, Placing, Carrying, Coating, Distribution, Dispensing , Bonding, Sealing, Loading & Unloading, Grinding, Polishing,etc.

3. Specifications:
Model

R092-07-A

Arm Stroke

1-6 Axis

920mm

Payload

Max load

7KG

Movement speed

J1 Axis

380°/s

J2 Axis

320°/s

J3 Axis

390°/s

J4 Axis

490°/s

J5 Axis

565°/s

J6 Axis

815°/s

Repeat Positioning Accuracy

±0.02mm

Standard IO quantity

16DI/16DO(PNP)

Power

2.2KVA

Arm protection level

IP67

Control cabinet protection level

IP20 (IP54 Shield is optional)

Body weight

53KG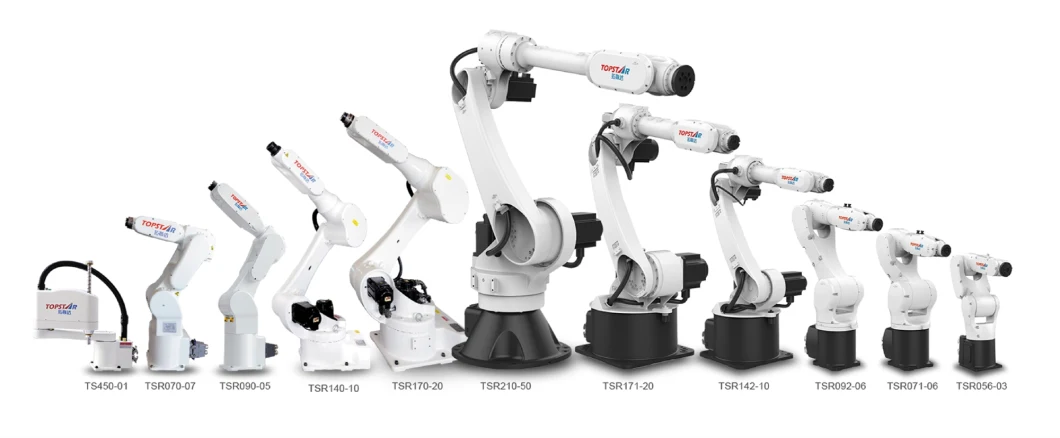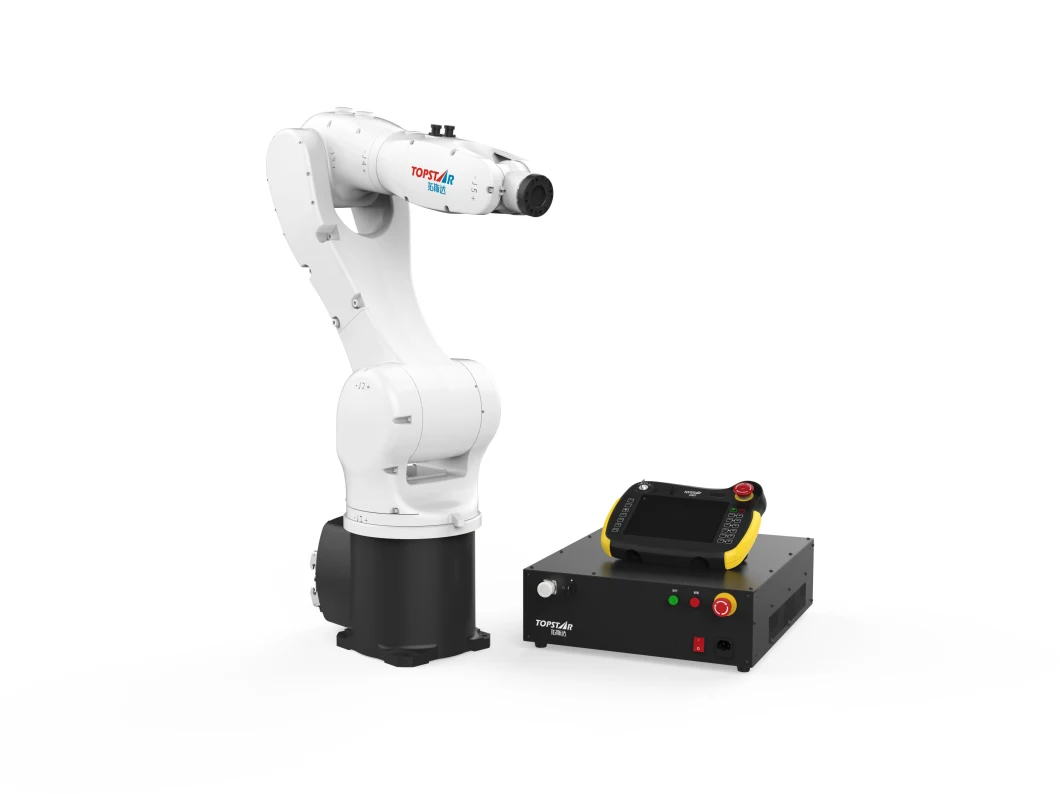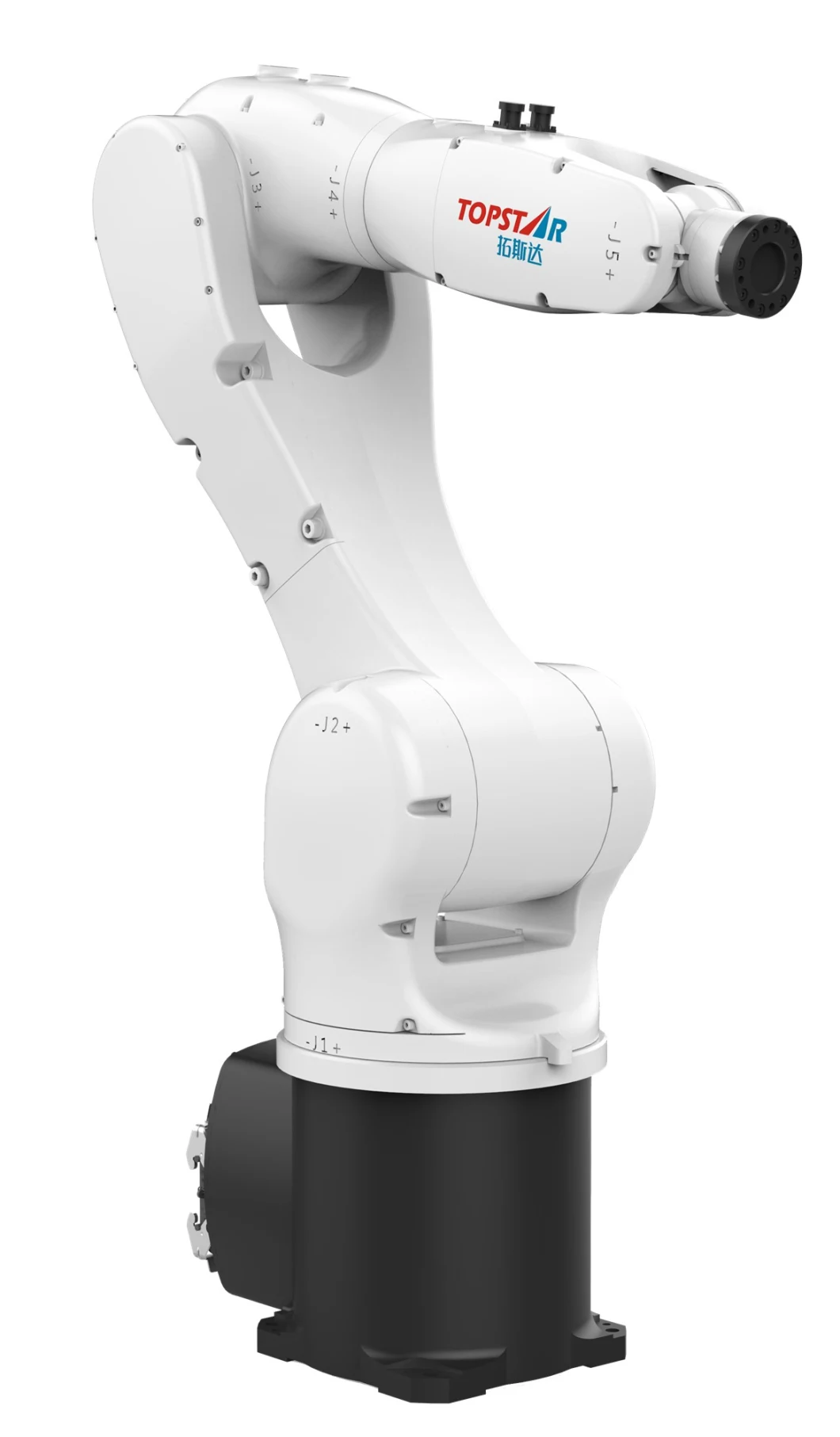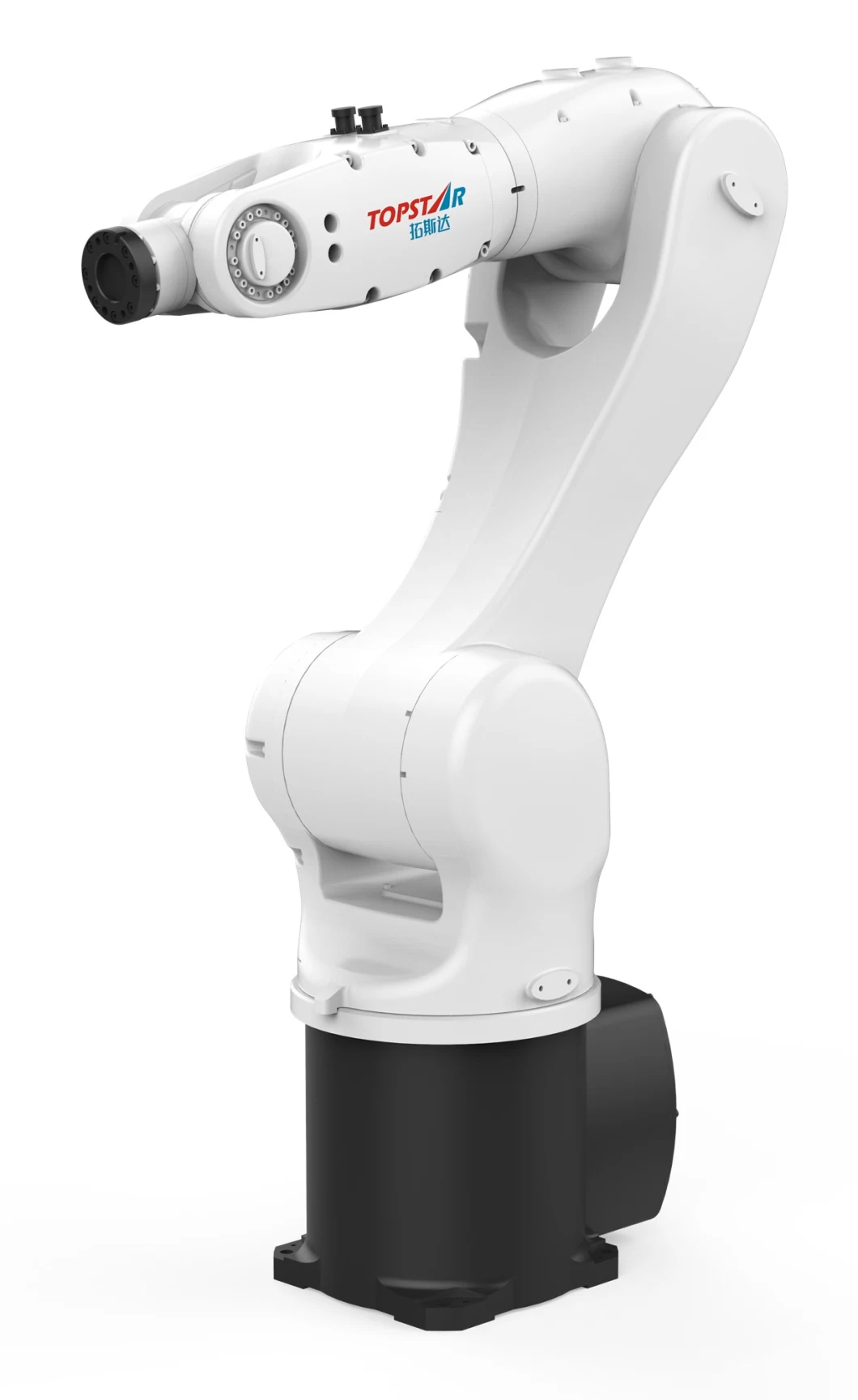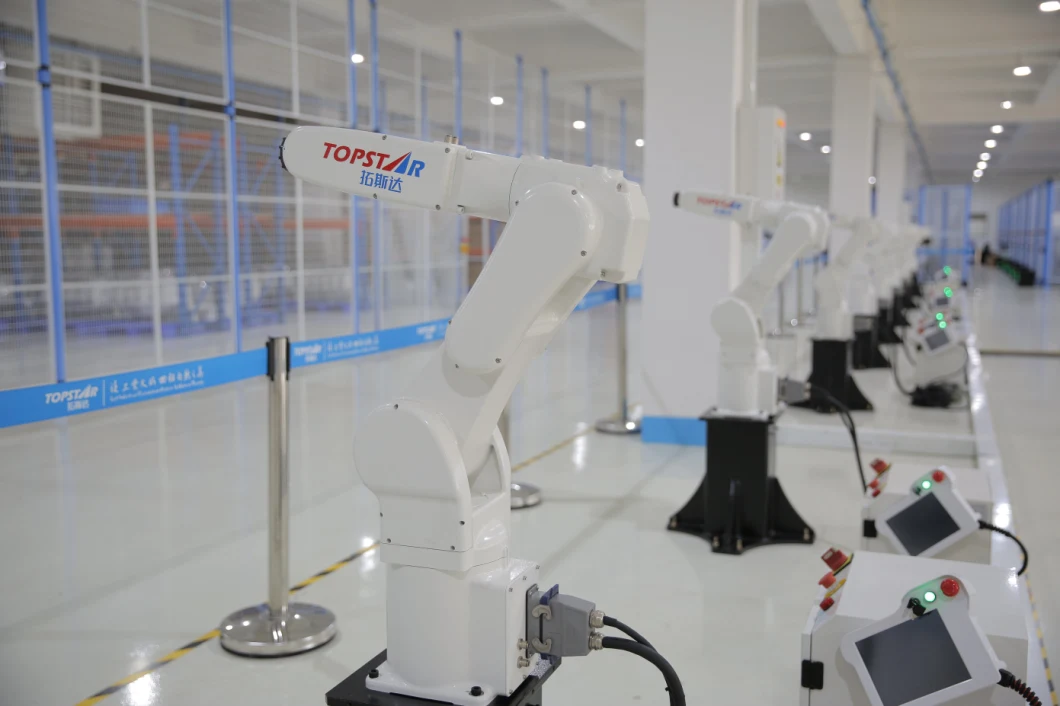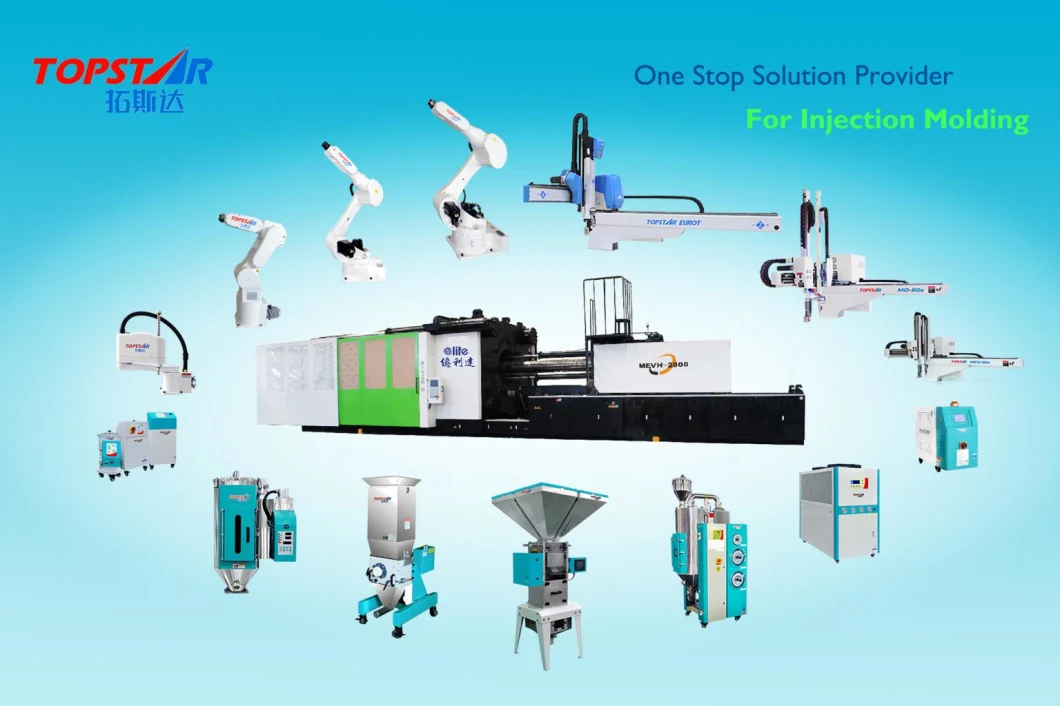 About us
Guangdong Topstar Technology Co., Ltd.(Abbr. TOPSTAR, stock code: 300607)is the first robot key enterprise listed on GEM in Guangdong province, focusing on the R&D, manufacturing and sale of the industrial robots as the representative of intelligent equipment, dedicated to system integration, product manufacturing, software development and industry internet -- four in one intelligent manufacturing integrated service provider.
TOPSTAR adheres to the brand advocate " Making industrial manufacturing better" and the core value "one year investment return for the automation solution". The core products include intelligent equipment represented by industrial robots, industrial internet of things software represented by control systems and MES, providing customers with turnkey solutions for intelligent production environment based on industrial robots and creating a healthy intelligent manufacturing ecosystem.
There are more than 30 sales and service branches all around the country, and serving for 5000 customers, including Midea, BYD Auto, CHANGCHENG Auto, BIEL, etc.